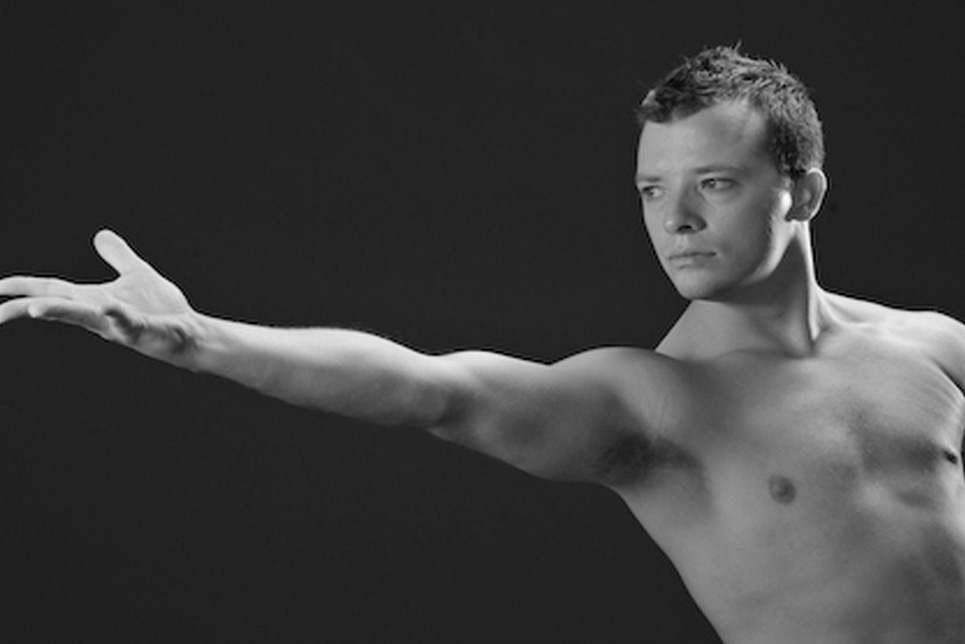 In Defense of Boys
Boys who dance have it rough—here's how to smooth their path
By Anne L. Silveri
With Billy Elliot packing them in on Broadway, it's a good time to think about how boys treat each other when some of them choose dance as a pastime or career. Even the popular 2006 film Happy Feet addressed a similar issue, albeit from a penguin's perspective. Why do so many men have trouble accepting that their sons are born to dance? In both of these films the fathers were the problem, but boys' peers can be difficult too.
Why are boys who dance fair game for ridicule? Is it because boys will be boys, as the saying goes? School is tough enough on boys without the extra burden of dealing with friends' harsh opinions about their decision to take dance classes.
Understanding the teen psyche
Adolescence can bring out the best and worst in developing young men. "It's a time of extreme emotional fragility," says James Hollis, author of Under Saturn's Shadow: The Wounding and Healing of Men."Young men often avoid anything that doesn't seem macho." Artistic expression is often thought of as a "girl thing"—and wrongly so, according to Hollis.
The combative nature of boys' style of verbal communication adds to the complexity of the situation. Michael Gurian, the go-to expert on the male gender, explains in his books The Wonder of Boys, A Fine Young Man, and numerous others why boys communicate through insults. "It's hard-wired into a boy's brain to communicate through competition," Gurian says. "Males establish the pecking order and hierarchy through language; and remember, they have half the verbal brain centers that women [have]."
So when a guy bops his buddy in the head with the greeting, "Lame hair, dude," it's a sign of attention and endearment. Most of the negative comments that boys throw at each other are meant in a loving way, but those exchanges can reach a level of verbal violence that makes boys feel threatened. When language crosses the line into destructive territory, Gurian urges young men to take some control of their peer circle by choosing whom they want to hang out with.
Brain chemicals also factor into the bully scenario. Hormones going at high blast can also fuel insults. "Testosterone kicks in during this time," says Kathy Stevens, co-author with Gurian of The Minds of Boys: Saving Our Sons From Falling Behind in School and Life. "This is the hormone of aggression, striving to compete and succeed." According to Stevens, boys like to win and be recognized as competent, even in dance. So it makes sense for them to get some technical chops before they invite all their friends to a show. Still, there's no getting out of some rough spots during those testing years. Stevens also thinks that being in a culture of homophobia doesn't help matters. "During adolescence, boys have enough identity issues with their own sexuality without adding something else into the mix."
Boys who faced the challenge and triumphed
Neil Haskell, a past heartthrob on So You Think You Can Dance, broke the "dance is for girls" barrier during high school, by showing off on the lawn. "One day I did a bunch of flips outside and my friends thought it was cool right away," says Haskell. "If you want to get respect, show your friends what you can do, and they'll respond. Once they saw that I was actually good at dance they left me alone." According to Haskell, boys respond well to difficult tricks, so it helped that he had a strong background in gymnastics.
During Haskell's months on the road with the SYTYCD tour, he talked to many a young dancing lad, making a point of meeting with those who came to the after-show meet-and-greet. "I'd high-five them and say, 'Hang in there,' " Haskell remembers. "I realized I was probably a role model for a lot of young male dancers, and I took that job seriously." Haskell, who has since acted in the MTV movie The American Mall and is currently appearing off-Broadway in Altar Boyz, also credits the support of his mother, father, and twin brother in the development of his dancing career.
Caleb Teicher, 15, studies ballet, jazz, and hip-hop at The Pulse Performing Arts School in Bedford Hills, New York; for tap, he trains with David Rider in Hyde Park, New York, and Jimmy Tate, who danced in Jelly's Last Jam, The Tap Dance Kid, and Bring in da' Noise, Bring in da' Funk. According to Teicher, hip-hop is a "guy thing" to do because the general public sees it as a more masculine dance form. The same can be said about tap.
Teicher, who kept mum with his chums during his first year of classes, found it difficult to be the only boy in a sea of girls in jazz class. Early on he considered pursuing ballet, but, he admits, "I wasn't strong enough to stand up to, well, everybody." He adds that not meeting any boys his age in ballet class played a role in his decision to avoid ballet. "I really tried to deny that ballet technique was essential and ultimately helpful to my training," he says. "I think as I got older I cared less about what people thought and more about what I could do to better myself as a dancer. It was quite a hurdle to overcome at the time, though. I kept my ballet participation to myself until I thought I could handle whatever my friends would say."
When Teicher finally told his friends about taking ballet, they didn't make too much of it. And once they saw him perform, things really changed. "After they saw me dance they thought it was cool," he says. "My friends have become some of my biggest fans. They're always asking me when I am performing next."
Teicher's eventual lack of fear of being judged made it easy for his friends to accept his choices. But he still finds it annoying to be the only guy in dance class, because he never could find a male role model to make him say, "I want to dance the way he dances. It's so masculine." But, he adds, "as I've gotten better and older, I don't mind it as much. Also, what teenage guy minds being in a room with a bunch of girls?"
Teicher makes a point of broadening his training and getting seen; he attends Tap City, Tap Kids, and Tradition in Tap and participated in a summer intensive with Dwight Rhoden and Desmond Richardson at Complexions Dance Company. "It's all about confidence. If you don't think there's anything wrong with being a male dancer, then neither should anyone else. [Having confidence] makes you much less vulnerable to other people's opinions. If you have a passion for dance, then not much should stop you."
Thomas Kilps, 26, weathered many a crude comment from his peers to get to where he is today, a professional dancer with Texas Ballet Theater, now in his sixth season. Facing slings like "Are you going to put on your tutu?" was the norm for the football-player-turned-dancer. He responded by educating his chums, who had no idea what a dancer's life is like. "Ignorance is at the root of most negative jabs; don't take it personally," advises Kilps, whose favorite role is Mercutio in Romeo and Juliet. "Eventually they will get tired of bothering you and accept you. It gets better when you get older."
For Kilps, seeing other male dancers at a summer program proved a turning point. He knew then that dancing was well worth withstanding the sometimes difficult path, although he admits that it takes a combination of verve and courage. "If you want to keep dancing, don't let anybody take that away from you," Kilps says.
'If you want to get respect, show your friends what you can do, and they'll respond. Once they saw that I was actually good at dance they left me alone.' —Neil Haskell
The teacher's role
How can teachers help boys fight the kinds of battles that Haskell, Teicher, and Kilps faced? One way is to follow the lead of Jennifer Dell, 38, co-owner of The Pulse. She has a unique way of making life better for the boys who study at her studio: She runs a special boys-only program for the first few years of training. "Girls progress faster sometimes and boys can get discouraged," says Dell. "In our program they are learning and making vital mistakes without being in front of girls."
It helps that men teach the ballet and tap classes, providing strong role models. Dell has found that the interaction between the staff and her male students makes all the difference. "Having male teachers helps combat the negative and shows boys that it's OK to dance," she says. "It sends a message that what they are doing is a great thing." Once the boys get more advanced, they are integrated into coed classes.
According to Dell, a boy's home life makes all the difference, with support from his father being particularly significant. "It's a double-whammy when boys don't get support from their friends or fathers," she says. "Often the father's number-one concern is that his child will 'turn gay' just by exposure to a dance environment."
Dell goes out of her way to create a welcoming atmosphere for boys. She gives them their own dressing room and is sensitive to costumes, preferring that the boys wear street clothes selected from their own closets rather than costumes that might seem overly feminine. Also, she brought an in-studio convention, taught entirely by men, to her school and added a boys-only hip-hop class two years ago, taught by a male teacher. "This year it has just exploded," she reports.
Like the fathers in Billy Elliot and Happy Feet, a boy's peer group will eventually come around and accept what he does, but it's up to teachers to tell male students to hang in there. When they're going through rough times with peers, remind them that this too will pass. For boys who want to dance, asserting some control of a social circle, getting technique down before announcing their dancer status, educating sometimes "dance-dumb" dads and buddies, and self-acceptance are the keys to surviving—and thriving—in the dance world.